New for 2022!!!
From Fr. Ermatinger comes
Who's Speaking?
Discerning the Good Shepherd's Voice from that of the Stranger
Christ the Good Shepherd said His own recognize His voice and flee from the voice of the stranger. How do we discern which is the right one? Culling counsels and lessons from the spiritual masters of Church Tradition, this book presents the various voices and their corresponding tell-tale signs so as to properly discern spirits. Learning to discover who is speaking will help the reader to be led to green pastures where the Good Shepherd has prepared an everlasting banquet.
Today's Blog Post
Pinned Post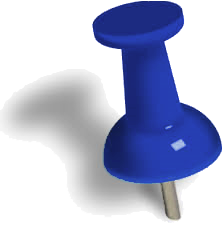 The Annunciation, Niccolo Bambini

Transcription of Homily
Reading from the Epistle of blessed Paul, the Apostle to the Romans:
Brethren, it is now the hour for you to wake up from sleep because our salvation is closer than when we first accepted the Faith. The night is far gone, the day drawing near. Let us cast aside deeds of darkness, and put on the armor of light. Let us live honorably, as in daylight: not in carousing and drunkenness, not in sexual excess and lust, not in quarreling and jealousy: instead, put on the Lord Jesus Christ.
Continuation of the Holy Gospel According to Luke:
At that time, Jesus said to His disciples: There will be signs in the sun, the moon, and the stars, on the earth nations will be anguish distraught at the roaring of the sea and the waves. Men will die of fright in anticipation of what is coming over the earth for the hosts of heaven will be shaken […]
Meet the Author
Fr. Cliff Ermatinger is a priest of the Archdiocese of Milwaukee where he works full-time as a spiritual consultant and in deliverance ministry. He has a Ph.L and an STL from Regina Apostolorum in Rome and has published 13 books.