New for 2022!!!
From Fr. Ermatinger comes
Who's Speaking?
Discerning the Good Shepherd's Voice from that of the Stranger
Christ the Good Shepherd said His own recognize His voice and flee from the voice of the stranger. How do we discern which is the right one? Culling counsels and lessons from the spiritual masters of Church Tradition, this book presents the various voices and their corresponding tell-tale signs so as to properly discern spirits. Learning to discover who is speaking will help the reader to be led to green pastures where the Good Shepherd has prepared an everlasting banquet.
Today's Blog Post
Pinned Post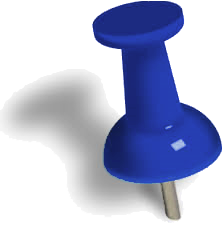 The Goal of the Spiritual Life
The Purgative Way: Part II
Part II of a Lecture Series Given by Fr. Ermatinger
2022
St John of the Cross engraving, Alessandri

Drawing of the Ascent of Mt. Carmel, St. John of the Cross (Click Image for Full Size)

English Translation of Above (Click Image for Full Size)
Outline of Talk
Introduction – Recap of Last Time: 0:00-0:57

First and Second Mansions of St. Teresa of Avila

Today: St. John of the Cross Corresponding to the 1st and 2nd Mansions: 0:57-1:08
Biography of St. John of the Cross: 1:08-6:03
Spiritual Map of Mt. Carmel: 6:03-7:26
St. John's Poetry and Books: 9:30-12:32
Inordinate Attachment to Earthy and/or Heavenly Goods: 12:32-17:03

Why the Dark Night?: 13:20-15:30

Necessary Deprivation of Senses
Unseen Road and Unseen Obstacles
Lead More by […]

Meet the Author
Fr. Cliff Ermatinger is a priest of the Archdiocese of Milwaukee where he works full-time as a spiritual consultant and in deliverance ministry. He has a Ph.L and an STL from Regina Apostolorum in Rome and has published 13 books.