From Fr. Ermatinger Comes
Who's Speaking?
Discerning the Good Shepherd's Voice from that of the Stranger
Christ the Good Shepherd said His own recognize His voice and flee from the voice of the stranger. How do we discern which is the right one? Culling counsels and lessons from the spiritual masters of Church Tradition, this book presents the various voices and their corresponding tell-tale signs so as to properly discern spirits. Learning to discover who is speaking will help the reader to be led to green pastures where the Good Shepherd has prepared an everlasting banquet.
Throughout the Month of December,
Padre Pio Press Cordially Invites Its Readership to Join In Saying:
Today's Blog Post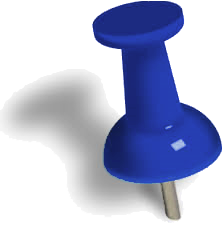 Pinned Post
Translation From the Holy Gospel According to Matthew
At that time, Jesus said to his disciples, "When you see the abominable and destructive thing which the prophet Daniel foretold standing upon holy ground," (the reader will take note) "then those in Judea must flee to the mountains. If a man is on the roof of the terrace, he must not go down to get anything out of his house. If a man is in the field, he may not turn back to pick up his cloak. Unhappy the women who are pregnant or nursing their children at that period. Keep praying that you will not have to flee in the winter or on a Sabbath, for then there will be great distress surpassing any since the beginning of the world […]
Meet the Author
Fr. Cliff Ermatinger is a priest of the Archdiocese of Milwaukee where he works full-time as a spiritual consultant and in deliverance ministry. He has a Ph.L and an STL from Regina Apostolorum in Rome and has published 13 books.