From Fr. Ermatinger Comes
Who's Speaking?
Discerning the Good Shepherd's Voice from that of the Stranger
Christ the Good Shepherd said His own recognize His voice and flee from the voice of the stranger. How do we discern which is the right one? Culling counsels and lessons from the spiritual masters of Church Tradition, this book presents the various voices and their corresponding tell-tale signs so as to properly discern spirits. Learning to discover who is speaking will help the reader to be led to green pastures where the Good Shepherd has prepared an everlasting banquet.
Today's Blog Post
Pinned Post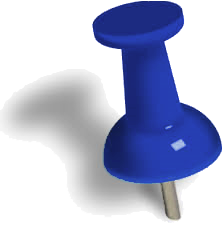 Translation of the Epistle to the Hebrews
Christ High Priest and Victim Icon
Brethren: Christ being come, a High Priest of the good things to come, by a greater and more perfect tabernacle, not made with hands, that is, not of this creation, neither by the blood of goats or of calves, but by His own blood, entered once into the Holies, having obtained eternal redemption. For if the blood of goats and of oxen, and the ashes of a heifer being sprinkled, sanctify such as are defiled, to the cleansing of the flesh, how much more shall the blood of Christ, who through the Holy Spirit, offered Himself without spot to God, cleanse our conscience from dead works, to serve the living God? And therefore He is the Mediator of the new Testament; that by means of His death, for the redemption of those transgressions which were under the former Testament, they that are called may receive the promise of eternal inheritance, in Christ Jesus […]
Meet the Author
Fr. Cliff Ermatinger is a priest of the Archdiocese of Milwaukee where he works full-time as a spiritual consultant and in deliverance ministry. He has a Ph.L and an STL from Regina Apostolorum in Rome and has published 13 books.