From Fr. Ermatinger Comes
Who's Speaking?
Discerning the Good Shepherd's Voice from that of the Stranger
Christ the Good Shepherd said His own recognize His voice and flee from the voice of the stranger. How do we discern which is the right one? Culling counsels and lessons from the spiritual masters of Church Tradition, this book presents the various voices and their corresponding tell-tale signs so as to properly discern spirits. Learning to discover who is speaking will help the reader to be led to green pastures where the Good Shepherd has prepared an everlasting banquet.
Today's Blog Post
Pinned Post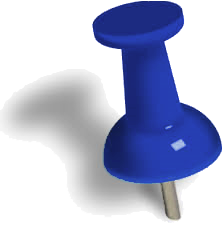 Spiritual Assault Weapons
A Lecture Given by Fr. Ermatinger
January 2023

Outline Of Talk
Spiritual Assault Weapons
Introduction:0:00-0:41
Life is Combat: 0:41-2:00

A Choice to Be a Victim or Victor
Join with Christ: 1:06-1:44

Laughing into Battle: 1:30-1:44

The World the Flesh and the Devil: 1:44-2:00

Discussion on Catholic Culture: 2:00-3:33
Connection Between Cultivation, Cult, and Identity: 3:33-4:30

Try to Live Out an Existence that Glorifies God: 4:00-4:30

Three Enemies: 4:30-7:11

The Devil: 4:30-5:04

Intelligent Enemy and His Agents: 4:50-5:04

The Flesh: 5:04-6:28

4 Wounds: 5:07-5:40

Mortality
Proclivity Towards Malliace
Darkened Intellect
Disordered Passions

Channel Passions Towards Heart of Christ: 5:40-6:11

Enemy Becomes a Friend: 6:11-6:28

The World: 6:28-7:11

Three Ordinary Means of Salvation: 7:11-10:32

Sacramental Grace
Prayer
Virtue

Grace

Grace from God Directly, Prevenient Grace, Habitual Grace, Actual Grace: 7:49-9:54

Actual Grace Doesn't Come Again: 9:03-9:27

Docility to Grace-Quickest Way […]

Pinned Post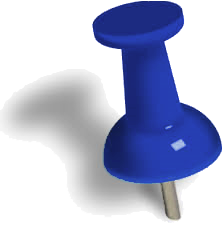 Mein Krampf
Because Padre Pio Press is such a prestigious voice in all things, it ought not surprise our reader that from time to time, even the great shepherds of the Church (especially the German ones) seek it out for spiritual direction, solutions to theological conundrums, sage counsel of the sartorial sort, and insider tips for the racetrack.
Most recently, a team of moral theologians and canonists requested pastoral assistance with signage for their sinodal way.
Till now, their marching orders consisted of stripping the path of all "one-way" indicators to be replaced with two-way signs. But this got their Lederhosen in a twist since it was deemed too restrictive after a brief springtime campaign, and "all-ways at the same time" signs were then designed and posted.
The subject matter of the note that landed on my desk simply stated the issue at hand, a sort of cramping of the style of the sinodal, aptly called "My Cramp" (Krampf is the word in the Urtext).
Meet the Author
Fr. Cliff Ermatinger is a priest of the Archdiocese of Milwaukee where he works full-time as a spiritual consultant and in deliverance ministry. He has a Ph.L and an STL from Regina Apostolorum in Rome and has published 13 books.