Pinned Post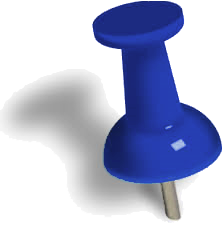 The Annunciation, Niccolo Bambini

Transcription of Homily
Reading from the Epistle of blessed Paul, the Apostle to the Romans:
Brethren, it is now the hour for you to wake up from sleep because our salvation is closer than when we first accepted the Faith. The night is far gone, the day drawing […]
Render unto Caesar, Maerten de Vos, 1602
Transcription Of Audio Coming Soon
A Reading From the Epistle to the Philippians:
Brethren, We are confident in the Lord Jesus, that He who hath begun a good work in you, will perfect it unto the day of Christ Jesus. As it is meet for me to think this for you all, for that I have you in […]
Homily for a Nuptial Mass
October 2022
by Fr. Ermatinger
Transcription of Audio
Michael and Joanna asked to have this Gospel in which Our Lady has a prominent role, for their Nuptial Mass. Out of the various options that they had, they wanted this Marian theme, which is more than appropriate, for sure.
We see this rather strange exchange between our […]
Icon of Christ the King Enthroned
Transcription Of Audio Coming Soon!
Translation of the Epistle of St. Paul to the Colossians
for
the Feast of the Kingship of Our Lord Jesus Christ
Brethren, we give thanks to God the Father, Who hath made us worthy to be partakers of the lot of the saints in light: Who hath delivered us from the power of darkness, […]

Healing the Royal Official's Son, Joseph-Marie Vien, 1752
Transcription Of Audio
Translation of the Epistle for the Twentieth Sunday after Pentecost
Brethren: See how you walk circumspectly, not as unwise, but as wise; redeeming the time, because the days are evil. Wherefore, become not unwise, but understanding what is the will of God. And be not drunk with wine, wherein is luxury: but be ye […]
Jesus Healing the Paralytic in Cafarnaum, Sant'Apollinare Nuovo in Ravenna, Italy, 5-6th century
Transcription Of Audio
Translation of the Epistle for the 18th Sunday After Pentecost
Brethren, I give thanks to my God always for you, for the grace of God that is given you in Jesus Christ, that […]
No Transcription
Pharisee and Publican Icon